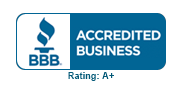 Work with Our Movers in Roseville, CA & Get Exceptional Service
Auburn Moving & Storage, an interstate agent for Bekins Van Lines, is your one-stop solution for moving services in Roseville, CA. We provide high-quality moving services that take the stress out of moving. Whatever your moving needs may be our Roseville movers are ready to assist.
Here's a closer look at what Auburn Moving & Storage offers their customers:
Organizing and packing and moving an entire house is a daunting task. There's always so much stuff and not enough time in the day to get it all together. Fortunately for you, we have residential moving services to help take some of the weight off your shoulders. Whether you need our residential movers in Roseville, CA to help you pack and label boxes, or just show up on moving day to load the truck, they're ready to be of service. Treating your belongings as if they were their own, our local and long distance movers will be sure your things arrive at your new place in excellent condition.
Roseville is by far one of the best cities in California to relocate your business to. We want to help you get there. As one of the best commercial moving companies in Roseville, CA, Auburn Moving & Storage can help you relocate your business saving you time and money. Our local movers in Roseville are trained in packing and loading office equipment and furniture and will handle all of your business property with care. Disassembling, packing, and storing whatever you need, we'll make sure your assets are properly transported to your new commercial property.
Do you live states away and need a reliable moving company in Roseville, CA to help you relocate? Auburn Moving & Storage has you covered. We understand the difficulty of moving hundreds or thousands of miles away and have the expertise to get you through it hassle-free. As authorized agents of Bekins Worldwide Movers, we have a team of movers ready to help you with the move – no matter where you live in the United States.
Do you have a large home or commercial property? Don't see an end in sight to all the belongings you have to somehow pack into boxes? Let Auburn Moving & Storage, a moving company in Roseville, CA,  help you out. Our Roseville movers are trained packers and can help you get your things organized and packed in half the time. They are trained to handle your things with care and have the industry's best moving supplies and tools to ensure your things are sealed and ready for departure.
Sometimes, there's just not enough room to house all of your things. Maybe you downsized or you're moving into a college dorm and can't keep all of your belongings there. Or maybe you just had no idea how much stuff you actually owned and need more time to sort through it. Whatever the case, our movers in Roseville, CA will ship your belongings to an affordable storage unit for you. We'll also bring you your things if you need something out of it later.
We Enjoy Helping Build the Community of Roseville
Roseville's population continues to grow with a total of 118,000 residents. Auburn Moving & Storage has helped people in starting their new lives in areas including Sierra Gardens, Lead Hill, Harding, Cherry Glen, Pleasant Grove, Diamond Oaks, and more. As one of the most experienced moving companies in Roseville, CA, we want to make your transition to this great city a smooth one.
Frequently Asked Questions Hiring Movers in Roseville, CA
How do I know if a moving company in Roseville, CA is legit?
It is very important to make sure that you're working with professional movers in Roseville. The best way to determine the credibility of a moving company would be asking if they are bonded, licensed, and insured. If they cannot provide you with proof, you may want to look for another moving company in Roseville, CA.
How far in advance do I have to reserve my moving date?
When trying to hire Roseville movers near you, it is best to reserve your moving date as soon as possible. The sooner you reserve your date, the better chances you have of getting service on the requested date. However, if you require moving services at the last minute, Auburn Moving & Storage can still help you get the job done.
What if I have a lot to put in storage?
If you have things you need to place in a storage unit in Roseville, make sure that you clearly label these things as storage. Our Roseville movers will make sure that those items are shipped and stored in your unit for you – no matter how many.
Moving to Roseville? Check Out These Resources
 City of Roseville – This city will provide you with everything you need to know about the city including information on housing, taxes, things to do, and city services.
Roseville Transit – Need public transportation? Learn everything you need to know about local transportation and schedules.
Roseville School District – Here's everything you'll need to know about registering the kids for school.
Get the support you need from one of the highest rated moving companies in Roseville, CA, Auburn Moving & Storage. To learn more about moving costs and services, give our Roseville movers a call today.
Top Rated Moving Company in Roseville, CA – Auburn Moving & Storage
Low-Cost Moving Rates in Roseville, CA
We aren't one of the top-rated Roseville moving companies for nothing. Auburn Moving & Storage understands the meaning of a tight budget. That's why we offer our moving services at reasonable rates. We work closely with customers to understand and satisfy their moving needs while keeping costs at a minimum.
Auburn Moving & Storage, a proud Bekins Agent, is a local and long distance moving company in Roseville, California proudly serving the entire region. On a daily basis, our movers are helping the local community in Sacramento, Roseville, Rocklin, Lincoln, Granite Bay, Folsom and surrounding areas move their items from point A to point B safely.
Get 10 free moving boxes with a free, no hassle in-home moving estimate by Auburn Moving & Storage, the best movers Roseville has to offer at (530) 823-8685.
When you inquire about our moving services in Roseville, CA, we have several options to give you the most accurate moving rate. Here's how they work:
Ballpark estimates – Don't really want to go into the specifics? A ballpark estimate is right up your alley. This is simply a close estimate of the cost of your move based on information you provide us. We determine how many Roseville movers you will need based on the distance you're moving, how heavy the load will be based on how many items you have, and how much additional services will be based on extra services you request for, like packing, shipping, or storage.
In-Home estimates – If staying on top of your budget is your top priority when working with our moving company in Roseville, then an in-home estimate is best. We send one of our representatives to your home to assess what you'll need to move. This service comes free of charge and with no obligations. This will give you a more accurate reading on how many local or long-distance movers you'll need.
Protection and Valuation – When working with our Roseville movers, we provide basic insurance for added protection to your belongings at no additional cost. For items that are delicate or high value, we offer full value replacement protection.
Interested in working with one of the best moving companies in Roseville, California? Give us a call for your ballpark estimate or an in-house appointment today.
Call (530) 823-8685 And Get Your Moving Quote Now
Auburn Moving & Storage Proudly Serves The Following Counties and Areas:
Placer County:
Auburn, Roseville, Granite Bay, Rocklin, Lincoln, Loomis, Newcastle, Lake of the Pines, Penryn, Meadow, Vista, Colfax, Foresthill, Weimar, Applegate, Wheatland, Sheridan, Truckee / Tahoe area.
El Dorado County:
El Dorado Hills, Cameron Park, Shingle Springs, Cool, Georgetown, Greenwood, Garden Valley, Pilot Hill, Placerville, Diamond Springs, Coloma, Pollock Pines, Camino, Mt. Aukum, El Dorado, Kelsey, Rescue, Grizzly Flat, Somerset, South Lake Tahoe, Kyburz, Strawberry.
Sacramento County:
Folsom, Citrus Heights, Sacramento, Orangevale, Fair Oaks, Carmichael, Gold River, Antelope, Rancho Cordova, North Highlands, Elk Grove, Galt, Wilton.
Nevada County:
Grass Valley, Nevada City, Penn Valley, Lake Wildwood, Lake of the Pines, Alta Sierra, Chicago Park, Rough & Ready, Cedar Ridge.
Yolo County: