Moving to Elk Grove – EVERYTHING You Need To Know
There is so much more to moving than putting your things in boxes and loading a moving truck. In fact, before you even set a moving date, you must have a clear understanding of where you're moving to. More importantly, you need to know what to do once you get there. Whether you're moving to Elk Grove, CA from a neighboring city or you're planning a long-distance move, Auburn Moving & Storage, an Elk Grove moving company wants to make sure that you're prepared.
There are a lot of questions that need to be answered before you decide to relocate to Elk Grove. Whether you're going off to college, starting a new family, moving out on your own, relocating for a promotion, or starting a business, there are steps that must be taken to ensure that you transition well within your new city.
How much will it cost to live in Elk Grove?
What are the schools like?
Are there activities for kids?
What types of jobs are out there?
These are all questions we're sure you're dying to know the answers to, and Auburn Moving & Storage can help. We've been service providers of the Elk Grove area for years, considering ourselves a part of the neighborhood. We've created a relocation guide with key tips, steps, and important links to moving to Elk Grove, CA.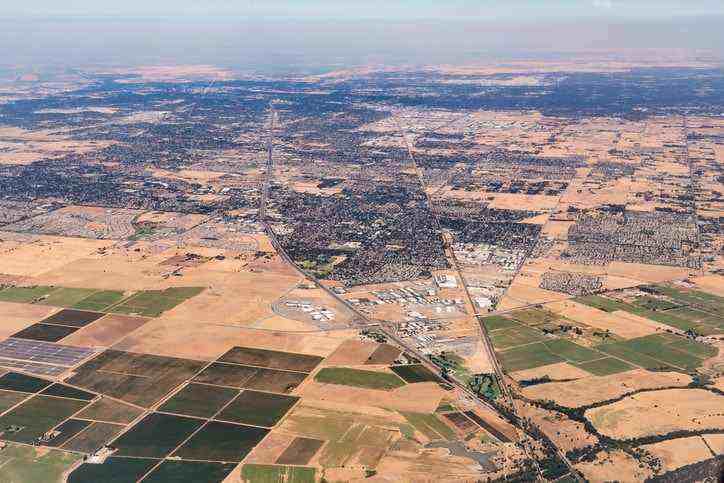 Things to Know
A community where opportunity awaits at every corner, Elk Grove, CA is essentially the place to be for aspiring entrepreneurs, young adults, and new families. This town has it all. Elk Grove has real estate ranging from $150,000 to $400,000 and a median household income of $79,000. Not to mention affluent neighborhoods like Cresleigh Ranch Village, outstanding public schools like Arlene Hein and Franklin High School, plenty of parks, and convenient shopping and dining within the neighborhood, Elk Grove is a young family's paradise.
You have so much to learn about this ever-popular neighborhood in sunny California. We've done some of the research for you. Just click on the links below for more details.
Local Utilities
Imagine pulling up to your new home and the lights aren't on! It's happened before – we should know. If you want to avoid showing up to a dark house in Elk Grove, contact the local utility companies to have your services set up ahead of time. We recommend at least 3-4 days to be on the safe side. There are a few service providers such as:
City of Elk Grove – Garbage and storm drain – 916-478-3642
Sacramento County Water Agency –water services – 916-875-5555 (residents living west of highway 99)
Elk Grove Water Service District – water services – 916-685-3556 (residents living east of highway 99)
Sacramento County Area Sewer District – sewer services – 916-875-5555
PG&E – gas services – 1-800-743-5000
SMUD – electric services – 1-888-742-7683
For cable, the internet, and phone services, there are various service providers. The most commonly used in Elk Grove, CA are AT&T, Comcast, Frontier Communications, and DirecTV. If you presently have these service providers, you can easily have them switch your services to your new address.
Useful Phone Numbers & Websites in Elk Grove
You get to your new home in Elk Grove, CA and there's an abandoned car in front of it. Who do you call?
Should you need to have some large items disposed of, when do you put them on the curb?
Maybe you're new to town and haven't the slightest idea of how to get around Elk Grove on the public transportation system. What's the number of the bus company?
It can be unnerving to be the "new guy" on the block. So many questions, but you have no idea who to turn to or what numbers to call.
Luckily, we've done the research for you. We've found a few links loaded with numbers that you might need as a new resident in Elk Grove. Use them, bookmark them, and thank us later.
Cost of Living
Brand new houses, white picket fences, great public schools, and houses ranging from $150,000 to $400,000. How much is it going to cost you to live in Elk Grove and reap these amazing benefits? Is living in Elk Grove an affordable option for you and your new family? While we don't know your personal budgets, we can give you a good idea of some of the average costs in Elk Grove so you can determine whether you'd live comfortably, or go broke.
The cost of living index in Elk Grove is about 3.2% higher than the national average. BUT it's also 22.9% below the state's cost of living index.
The median home value in Elk Grove is $389,000
The median household income is $79,000
According to Numbeo.com the average monthly cost of utilities in Sacramento county is $150
Average cost of gas per gallon in Elk Grove is $2.59
Obviously, you'll need to factor more costs than what we've provided. So, feel free to click through the links listed below to get a more accurate cost of living in Elk Grove.
How's The Weather?
How can we best describe the weather in Elk Grove, CA? In a word, great! The weather is best described as being mild and comfortable. The average temperature all year is a comfortable 60 degrees with an average annual rainfall total of 17 inches. Most rainfall happens in January while July is the hottest month with temperatures still only reaching an average of 80 degrees. How's that for a weather forecast? With temperatures like that, it's almost like Elk Grove only has two seasons – spring and fall. Can't go wrong with that.
Here are some more facts and statistics on the great weather in Elk Grove:
How's The Food?
Who wants to move to a neighborhood where they must drive out of town to get something good to eat? During that first month of unpacking, chances are you're not going to feel much like cooking anyway. So, where do you go with the family for a bite to eat? We can tell you that you won't have to drive very far. Elk Grove has everything your taste buds could ask for. Whether you're looking for upscale dining experiences, ethnic foods, or just good old-fashioned American dishes, there are restaurants right in your neighborhood.
Major chain restaurants like Applebee's, gluten-free cuisine, vegan restaurants, local bistros, cafes, pizza shops, and more can be found right here in Elk Grove, California. Just look at this list of great eats below:
What Are The Locals Like?
You're moving to a community where the population is more than 160,000 people. Exactly what will it be like living around these people? What's the community like? The residents of Elk Grove are a diverse bunch. According to the 2016 US census, 36.40% of people are Caucasian, 10.97% are African-American, 27.01% are Asian, 0.25% are Native American, and 0.18% claim 'Other'.
The median age is 34 which should pretty much tell you that you'll fit right in with the younger population. Just look at the roster of alumni that came out of Elk Grove High, and you should get a pretty good idea of what the citizens of Elk Grove are like. Spencer Levin, Lance Briggs, Matt Kopa, Stephanie Cox, and Adrian Ross to name a few.
Transportation
Elk Grove is a community that provides an avenue for everyone to get around town whether it be by car, bike, on foot, or through public transportation. We've gathered some of the specifics on transportation, review what we've got below:
Elk Grove has a pedestrian and bicycle bridge for use over highway 99
Those who wish to walk or ride a bike, the Elk Grove Trails Committee has interactive maps for easier travel.
Elk Grove has its own transit system called the e-Tran. Daily passes cost approximately $2.25 per person
Amtrak routes are available for those who need to commute via train.
Choosing which transit option will work best for you may require a bit more research so feel free to review the links below for specific routes, schedule times, and fares.
Colleges & Education
One of the most recognized school districts in the state of California is the Elk Grove Unified School District (EGUSD). Priding itself on having top-performing students and staff, the EGUSD is a direct reflection of California's diverse history. More than 80 languages and dialects are spoken by more than 60,000 students (and growing) within the district. There are a wealth of educational programs including preschool, elementary school, middle school, and high school.
Although the town only has one public college within its city limits, the Cosumnes River College – Elk Grove Center, the school does offer certificate and 2-year degree programs for about 14,400 students each year. The town is also closely positioned near 16 other schools including Sacramento City College, California State University, and the University of California at Davis.
Local Job Market
Located relatively close to the state's capital, there are plenty of job opportunities for those who live in Elk Grove, CA. Some of the most common jobs in the area include administrative, management, sales, business & finance, education, and training. Some of the highest paid occupations in the Elk Grove area include health practitioners, architects and engineers, computer and math niches, and management.
The average annual salary in Elk Grove households is about $80,000 – which isn't half bad. As of December 2016, Elk Grove has a lower unemployment rate than Sacramento (5.2%), California (5.2%), and the nation (4.9%), coming in at 3.8%. Some of the biggest employers in the town include the State of California, UC Davis Health System, Sutter Health Sacramento Sierra Region, Elk Grove Unified School District, and more. It probably goes without saying that finding a job here won't be as hard as it might be in other towns.
Best Places to Live
By now you know that Elk Grove is a pretty large city within California. It is one of the more affluent communities in Sacramento County and has a lot to offer those who choose to move here. There are 28 distinctive subdivisions or neighborhoods within Elk Grove to choose from. Here are the top three neighborhoods/streets in Elk Grove based on cost, safety, and education.
Most expensive neighborhoods
Sheldon Heights
Bradshaw Ranch Estates
The Shires
Safest streets in Elk Grove
Waterman Rd
Elk Grove Blvd
Bilby Rd
Neighborhoods/Streets with the best schools
Hood Franklin Rd
Grant Line Rd
Bruceville Rd
Family Fun
What's the point of moving to a family-friendly community if you can't have fun with your children? Part of making your family feel at home in their new neighborhood means allowing them to get out and explore what it offers. How much fun can you have with your family? Take a gander at some of the awesome activities we've outlined below:
Rockin Jump Elk Grove – from jumping on trampolines to rock climbing and giant foam pits, kids of all ages enjoy having a hopping good time at Rockin Jump in Elk Grove. With admission prices below than $20 per person, this is an affordable adventure your kids will come to love.
Brookside Equestrian Park – introduce your children to horseback riding at the Brookside Equestrian Park. Ride the horses, enjoy live shows, and even grab a bite to eat.
Barbara Morse Wackford Community & Aquatic Complex – This is a hot spot for families and teenagers in Elk Grove. The site is complete with an aquatic center, full gym basketball courts, and even a teen center.
Wait! There's more, just review these top lists of things to do with kids in Elk Grove.
Parks and Landmarks
Did you know that Elk Grove has more than 90 parks and destinations that are free and open to the public? Not only do they have your traditional parks complete with picnic areas and playgrounds for family fun, but they also have dog parks, skate parks, a bike park, and spray ground parks where children can have even more fun.
Elk Grove Bike Park – This is a bike park located in Elk Grove Regional Park. It is open to the public from sunrise until 1 hour before sunset every day.
Dog Parks – Elk Grove has three dog parks: Elk Grove Dog Park, Laguna Community Dog Park, and Morse Community Dog Park. The parks provide a clean and safe environment for dogs and their owners to socialize and exercise.
Skate Parks – There are two skate parks in the Elk Grove area that are open to the public: BMX and Skate Park at Derr-Okamoto and the Skate Park at Wackford Community and Aquatic Complex. The parks are open daily from 8 am to dusk.
Nightlife
Unfortunately, much of Elk Grove is a residential area, meaning if you want to hit the party scene, you'll need to head to nearby Sacramento. The good news, the city is doing a great deal to try and change that. They want to improve the suburban lifestyle by offering more than just your typical TGI Fridays and Applebee's. As such there have been reports that Elk Grove is starting a grant program for wineries, breweries, and other alcoholic beverage suppliers with the hopes of bringing more brewpubs to the neighborhood. Right now, you can check out Flatland and Titled Mash.
Here's some more information on nearby nightlife activities:
Things to Do
So, what does one do for entertainment in a city that's mainly residential? Elk Grove may not have a lot of options for nightlife entertainment, but it does have a lot of things you can appreciate. Whether you want to eat good food, check out a festival, go shopping, or just have a good time, you're sure to love the activities and events available in Elk Grove. There were too many things to list, so we just compiled a list of great links so you can check out the activities in Elk Grove.
Additional Reading
Historical fact: Elk Grove was one of the first cities to incorporate in the state of California during the 21st century. Starting off as nothing more than a hotel and rest stop for stagecoaches, the city has evolved into a prestigious, safe, top-rated community for young adults and families. It is now the cornerstone community for gatherings, events, and activities in the Sacramento area. From historical agriculture and outdoor spaces to wineries, wildlife preserves, and more than 90 outdoor parks, Elk Gove is a great place to consider living.
Closing
Well, that's all, folks. Once you've gone through all the above information, you should feel just like an Elk Grove native. Then all that's left is to pack your things and call the expert movers at Auburn Moving & Storage to get you relocated with ease. Feel free to share this moving guide if you found it useful.