Moving into a new place elicits mixed feelings. On the one hand, it is an opportunity for new experiences, new adventures and new friendships. On the other hand, those first few hours, days and weeks can be disorienting. You feel tired (especially in the hours after moving), lost, bored and disconnected from your normal routine.
Thankfully, Rocklin has many places where you can unwind. From casinos, golf courses and movie theaters, to wineries, restaurants and shopping malls.
Catch the Latest Movies
Heading to the movies is great when you want a relatively quiet evening sitting back and not doing much. This should be the perfect plan in the hours or days after a mentally and/or physically exhausting relocation. Catch all the latest blockbusters on imposing big screens featuring top-notch sound systems. Head out to Blue Oaks Century Theaters or Studio Movie Grill.
Drink and/or Dance the Night Away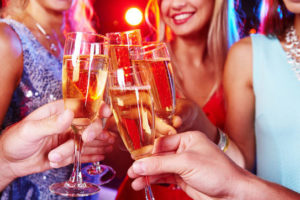 If a night of peace and quiet isn't your thing, you can always dance the night away in one of Rocklin's popular clubs. What's more, Roseville is just 10 minutes away and its historic old town is a Mecca for weekend revelers from nearby towns. There is live music and if you fancy karaoke, you will not be disappointed.
If you want to restrict yourself to Rocklin, take a look at Boneshaker Community Brewery or Coach's Classic Bar and Grill. In Roseville next door, your options expand dramatically. Zocalo, The Station Bistro & Lounge, Owl Club and The Boxing Donkey are some of the better known.
See Local Performing Artists
Do dimming lights and rising stage curtains give you goosebumps? The performing arts is where history, culture, and inspiration blend in a beautiful collaboration. There are several spots in and around Rocklin where fans of the performing arts can go. As a plus, you get to support local talent. Stop by the Blacktop Comedy or the Rocklin Community Theatre and see what is on offer. In nearby Roseville, there's Stand Out Talent and the Roseville Theatre Arts Academy.
Shopping, Shopping, and more Shopping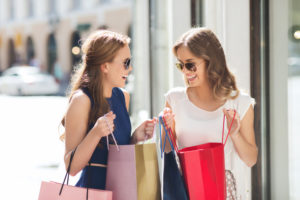 Frankly, there are much better shopping opportunities in Roseville than in Rocklin. But does it really matter given Roseville is so close? It's practically the same location. So if you want to go big on shopping, the Westfield Galleria in Roseville should probably be your first stop. It's a massive mall with about 250 stores including Sears, JC Penney, Macy's and Nordstrom.
Fountains at Roseville would be a decent choice if you are not looking for variety and overwhelming size. Within Rocklin, we have Rocklin Crossings and Rocklin Commons.
Sumptuous Dining
The choice of restaurants and eateries in and around Rocklin is vast. Choose from Asian, Italian, Hispanic or good old Californian cuisine. Two highly recommended locations are Ruth's Chris Steak House and Zinfandel Grille.
So if you've just moved into Rocklin, you don't have to be weighed down by boredom by staying indoors. There are lots of fun places to go to.