[cs_content][cs_section parallax="true" separator_top_type="none" separator_top_height="50px" separator_top_angle_point="50″ separator_bottom_type="none" separator_bottom_height="50px" separator_bottom_angle_point="50″ style="margin: 0px;padding: 15px 0px 0px;"][cs_row inner_container="true" marginless_columns="false" style="margin: 0px auto;padding: 0px 0px 50px;"][cs_column fade="false" fade_animation="in" fade_animation_offset="45px" fade_duration="750″ type="1/1″ style="padding: 0px;"][x_custom_headline level="h1″ looks_like="h1″ accent="true" class="cs-ta-left"]Orangevale[/x_custom_headline][/cs_column][/cs_row][/cs_section][cs_section parallax="false" separator_top_type="none" separator_top_height="50px" separator_top_angle_point="50″ separator_bottom_type="none" separator_bottom_height="50px" separator_bottom_angle_point="50″ class="cs-hide-xl cs-hide-lg cs-hide-md" style="margin: 0px;padding: 0px 0px 25px;"][cs_row inner_container="true" marginless_columns="false" style="margin: 0px auto;padding: 0px;"][cs_column fade="false" fade_animation="in" fade_animation_offset="45px" fade_duration="750″ type="1/1″ style="padding: 0px;"][gravityform id="19″ title="true" description="false" ajax="true" tabindex="1″][/cs_column][/cs_row][/cs_section][cs_section parallax="false" separator_top_type="none" separator_top_height="50px" separator_top_angle_point="50″ separator_bottom_type="none" separator_bottom_height="50px" separator_bottom_angle_point="50″ style="margin: 0px;padding: 0px 0px 45px;"][cs_row inner_container="true" marginless_columns="false" style="margin: 0px auto;padding: 0px;"][cs_column fade="false" fade_animation="in" fade_animation_offset="45px" fade_duration="750″ type="2/3″ style="padding: 0px;"][cs_text style="font-size:90%;"]
[column type="1/4″]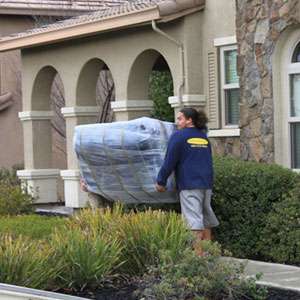 [/column][column type="1/4″]Location:
Auburn Moving & Storage
10000 Hillview Rd
Newcastle, CA 95658
[column type="1/2″ last="true"][x_button shape="square" size="regular" float="none" block="true" href="tel:1-530-823-8685″ info="none" info_place="top" info_trigger="hover"](530) 823-8685[/x_button]
[/column][column type="1/4″]Hours:
M-F: 8am – 5pm
Sat: By appt
Sun: Closed[/column][column type="1/4″ last="true"]Why Our Movers?
Built-in Insurance
Highly Rated
Active in the Community
[/column]
[/cs_text][cs_text]
Orangevale Movers You Can Depend On
No one likes to move. We get that. Whether you're moving around the corner, a few cities over, or cross-country, the moving process from start to finish is a real pain in the neck. Sure, you want to start a new chapter of your life in Orangevale, CA, but getting there is half the battle.
That's where we come in. Auburn Moving & Storage, a company in Orangevale, CA, wholeheartedly understands the struggle of packing and moving your home or office. That's why the moment you give us a call, we are ready to help you tackle your moving checklist and transition with ease.
Here at Auburn Moving & Storage, we pride ourselves on not only being one of the top rated moving companies in Orangevale, CA, but one of the best moving companies worldwide – and here's the proof:
A+ BBB Rating
Authorized agents of Bekins Worldwide Movers
2014 Super Service Awardee on Angie's List
Accredited by the Auburn Chamber of Commerce
Orangevale is in Sacramento County, California just near Sacramento and Roseville. A quaint city with a small population of just under 35,000 residents, Orangevale has a lot to offer those who plan on moving here. With a median household income of $70,000 per year and employment opportunities in the business, technical, medical, and sales industries, the community is a great foundation for aspiring entrepreneurs, career hopefuls, and new families.
Many flock to Orangevale for its mountain views and waterways, top rated school system, recreational activities, easy access to transit, affordable housing, and industrial growth.
If you plan on making the move to Orangevale, CA, keep our movers in mind. Call Auburn Moving & Storage for moving rates and service requests.
Get The Best Moving Rates in Orangevale, CA
Who doesn't want to save money on a move? By hiring our local or long-distance movers in Orangevale, CA to do the job, you'll save yourself a ton of money – and time. We want to make sure that we're giving our clients the most accurate rates possible, which is why we offer two methods for obtaining an estimate.
Ballpark Estimate – Give our agents a call today or complete the form online to receive a ballpark estimate on your move. You'll provide us with basic details that include your current address, your new address, how many rooms you have in the home, and what services you might need to complete the move. Based on the provided information, we'll provide you with a roundabout moving rate.
In-House Estimate – If you're trying to move on a budget it would be best to have an in-house estimate completed by one of our agents in Orangevale, CA. They will come out to your home on a date and time that is most convenient to you and assess the work involved. Depending on collected data and additional services you might be interested in, the agent will provide you with a more accurate estimate of what it will cost to move.
Protection and Valuation – Our moving company in Orangevale, CA understands the importance and value of your personal property. That's why we provide insurance protection coverage for your items at no additional cost to you. We also have other insurance options available for highly valuable or fragile items. Essentially, if it gets damaged, you're covered.
Want to see just how much it would cost you to hire our local or long-distance movers in Orangevale, CA? Give Auburn Moving & Storage a call today for your ballpark estimate or to schedule an appointment for an in-house estimate.
All Your Orangevale, CA Moving Services Under One Roof
Why go one place for a moving truck, then another for local movers in Orangevale, CA, and yet another for storage needs? Auburn Moving & Storage is your one stop shop for moving. We offer a multitude of services from packing and transport to commercial and long distance moving.
Orangevale Residential Moving Services – Packing up a house on your own can be rough. We offer residential services to help you complete the move efficiently. Need moving supplies? We have moving boxes, wardrobe bags, packing tape, and whatever else you need to get your home packed. Our Orangevale movers will arrive at your home at the scheduled time to load the truck and safely transport your belongings to your new home.
Orangevale Commercial Moving Services – Don't waste your precious time struggling to pack up your business for a move to Orangevale – leave it to us to do the heavy work. Based on a schedule that works best for you, our movers in Orangevale, CA will come and pack equipment, supplies, and furniture and transport it to your new facilities. Need help arranging some of the heavier furniture and equipment? Don't worry about it. Our local movers will assist you in setting up your office.
Local Moving Services in Orangevale – No move is too small for us. Even if you're moving from one Orangevale neighborhood to another, we will help you get there. Our movers have been trained to work efficiently and quickly, saving you time and money on your local move.
Long Distance Moving Services in Orangevale – Long-distance moving requires two things: time and patience. Chances are, you don't have much of either. That's where our years of industry expertise come into play. Our moving experts will help plan a well-organized move. As agents of Bekins Worldwide Movers, we specialize in inventory and resource management. Our team will work to provide you with efficient yet affordable services.
Specialty Moving Services in Orangevale – Got a piano that's too heavy to lift? Or how about a deep freezer and fridge that you want to take with you? Large, fragile, and valuable items require special care and our long distance and local movers in Orangevale, CA have the necessary expertise to lift, pack, and assemble specialty items.
Packing Services in Orangevale, CA – Improper packing can lead to misplaced and damaged property. That's why sometimes it's best to let the pros handle the task for you. Not only do we guarantee protection on items that we pack, but our movers also have the tried and tested experience. Using important tools and supplies like foam packing materials and crating tools, they'll make sure your items are safe and sound during transport.
Storage Services in Orangevale, CA – No need to add all the things you don't use to your attic or basement for storage. Get full use of your home by allowing us to store things you don't need now in one of our high-quality storage units. Our local movers in Orangevale, CA will transport the items to the unit for you and even ship them back when you need something.
Auburn Moving & Storage has moving and storage services for everyone. Whether you're the DIYer who just needs help with transport or the busy business professional who doesn't have the time to pack up your office space, we can be of service to you.
All you have to do is give us a call to set up an appointment and receive an estimate.
There's No Place Like Orangevale, CA
This family- and industry-friendly community is certainly an integral part of what makes Sacramento County a great place to live and work. We have helped members of the community move to neighborhoods like Orangevale Park, Cherry Manor, Hickory Meadows, and Bradley Meadows and we'd be glad to serve you as well. Give our moving company in Orangevale, CA a call for moving rates, service inquiries, and more.
Frequently Asked Questions When Hiring a Moving Company in Orangevale, CA
1.  I'm not sure how much stuff I have to move, can your agents help me figure this out?
Yes. Our in-house estimate is free of charge. At your request, an agent will go to the home to see what needs to be done to move.
2. I live on the East coast. How will your movers in Orangevale, CA get to me?
No location is too far for us to reach. As authorized agents of Bekins Worldwide Movers, we have agents located around the country who can help you with your long-distance move.
3. I'm a senior and don't think I can handle packing, do you offer help?
Yes. In fact, we have full-service moving options that allow you to kick back and relax. We defer to you for everything, but take the packing and heavy lifting responsibilities off your hands. We even have senior moving services in Orangevale, VA.
Don't Move to Orangevale, CA Without Checking Out These Resources
Before you relocate to new territory, here are some resources to help you get settled in.
Auburn Moving & Storage Blog – Our company blog is the mecca of information for all your moving and storage needs. Get pointers on how to pack, when to call the professionals, and how to take the stress out of moving.
Orangevale Chamber of Commerce – Learn about the history or Orangevale, community events, and more by visiting the Chamber of Commerce site.
Data USA – Get the hard facts about Orangevale, CA. Demographics, economy, employment, health, and community statistics can all be found here.
When you're ready to make the move to Orangevale, CA, don't do it alone. Contact Auburn Moving & Storage at (530) 823-8685 and let us lighten your load.[/cs_text][/cs_column][cs_column fade="false" fade_animation="in" fade_animation_offset="45px" fade_duration="750″ type="1/3″ style="padding: 0px;"][gravityform id="5″ title="true" description="false" ajax="true" tabindex="1″][x_widget_area sidebar="sidebar-main" ][x_widget_area sidebar="ups-sidebar-cities" ][x_widget_area sidebar="ups-sidebar-list-of-cities" ][/cs_column][/cs_row][/cs_section][cs_section parallax="false" separator_top_type="none" separator_top_height="50px" separator_top_angle_point="50″ separator_bottom_type="none" separator_bottom_height="50px" separator_bottom_angle_point="50″ style="margin: 0px;padding: 45px 0px;"][cs_row inner_container="true" marginless_columns="false" style="margin: 0px auto;padding: 0px;"][cs_column fade="false" fade_animation="in" fade_animation_offset="45px" fade_duration="750″ type="1/1″ style="padding: 0px;"][x_recent_posts type="post" count="4″ offset="" category="city-st" orientation="horizontal" no_sticky="true" no_image="false" fade="false"][/cs_column][/cs_row][/cs_section][cs_section parallax="false" separator_top_type="none" separator_top_height="50px" separator_top_angle_point="50″ separator_bottom_type="none" separator_bottom_height="50px" separator_bottom_angle_point="50″ style="margin: 0px;padding: 45px 0px 0px;"][cs_row inner_container="true" marginless_columns="false" style="margin: 0px auto;padding: 0px;"][cs_column fade="false" fade_animation="in" fade_animation_offset="45px" fade_duration="750″ type="1/1″ style="padding: 0px;"][x_widget_area sidebar="none" ][/cs_column][/cs_row][/cs_section][/cs_content]