[cs_content][cs_section parallax="true" separator_top_type="none" separator_top_height="50px" separator_top_angle_point="50″ separator_bottom_type="none" separator_bottom_height="50px" separator_bottom_angle_point="50″ style="margin: 0px;padding: 15px 0px 0px;"][cs_row inner_container="true" marginless_columns="false" style="margin: 0px auto;padding: 0px 0px 50px;"][cs_column fade="false" fade_animation="in" fade_animation_offset="45px" fade_duration="750″ type="1/1″ style="padding: 0px;"][x_custom_headline level="h1″ looks_like="h1″ accent="true" class="cs-ta-left"]Antelope, CA[/x_custom_headline][/cs_column][/cs_row][/cs_section][cs_section parallax="false" separator_top_type="none" separator_top_height="50px" separator_top_angle_point="50″ separator_bottom_type="none" separator_bottom_height="50px" separator_bottom_angle_point="50″ class="cs-hide-xl cs-hide-lg cs-hide-md" style="margin: 0px;padding: 0px 0px 25px;"][cs_row inner_container="true" marginless_columns="false" style="margin: 0px auto;padding: 0px;"][cs_column fade="false" fade_animation="in" fade_animation_offset="45px" fade_duration="750″ type="1/1″ style="padding: 0px;"][gravityform id="19″ title="true" description="false" ajax="true" tabindex="1″][/cs_column][/cs_row][/cs_section][cs_section parallax="false" separator_top_type="none" separator_top_height="50px" separator_top_angle_point="50″ separator_bottom_type="none" separator_bottom_height="50px" separator_bottom_angle_point="50″ style="margin: 0px;padding: 0px 0px 45px;"][cs_row inner_container="true" marginless_columns="false" style="margin: 0px auto;padding: 0px;"][cs_column fade="false" fade_animation="in" fade_animation_offset="45px" fade_duration="750″ type="2/3″ style="padding: 0px;"][cs_text style="font-size:90%;"]
[column type="1/4″]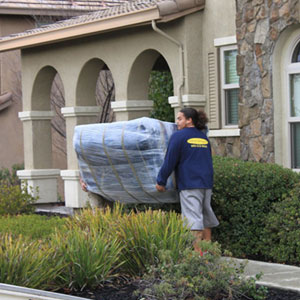 [/column][column type="1/4″]Location:
Auburn Moving & Storage
10000 Hillview Rd
Newcastle, CA 95658
[column type="1/2″ last="true"][x_button shape="square" size="regular" float="none" block="true" href="tel:1-530-823-8685″ info="none" info_place="top" info_trigger="hover"](530) 823-8685[/x_button]
[/column][column type="1/4″]Hours:
M-F: 8am – 5pm
Sat: By appt
Sun: Closed[/column][column type="1/4″ last="true"]Why Choose Us?
A+ BBB rating
Licensed & Insured
Trained, Full-Time Movers
[/column]
[/cs_text][cs_text]

Top Rated Movers in Antelope, CA
Looking for the best moving company in Antelope, CA? Start with the movers that consistently rate highly among customers. Auburn Moving & Storage are locally owned Antelope movers, serving neighbors, families, and businesses alike for nearly 12 years. How do they get such high-flying stats? It's simple: they focus on the details.
Here's the rundown in a nutshell:
Locally owned
Serving Antelope since 2005
For moving costs, quotes, services and FAQs, see the full breakdown below.
Antelope, CA Movers Cost and Quotes
While some Antelope movers cost an arm and a leg, most don't deliver enough bang for the buck. That's not the case with Auburn Moving & Storage. As an agent of Bekins Van Lines, they guarantee excellent service. The business adheres to the highest standards of moving company care, serving up a world-class experience to each and every client.
Of course moving company costs in Antelope (or anywhere else!) depend heavily on dozens of factors, but getting a quote doesn't have to be a pain. Auburn Moving & Storage provides several cost estimate levels including:
Ballpark estimate. Need to know your moving cost right now with no pressure and no sales pitch? Just call 530-823-8685 for a quick phone quote.
Online quote. Want to start your moving cost estimate without even picking up the phone? Request a quote right here.
In-Home Estimate. To know your cost down to the penny, call the number above to have the pros come to your door for free. Not only will you get a more accurate estimate that way, you'll also get suggestions to save money on your moving costs.
More bang, less buck. Factored into the Auburn Moving & Storage cost estimate is their built-in insurance policy on all possessions. They also offer extra insurance for high-value items.
Antelope Moving Services in Sacramento County
We Love Serving Antelope, CA
As a locally owned moving company with our roots dug deep in the community, Auburn Moving & Storage has moved families from Antelope Station to Carriage Oaks, from Barrett Ranch West to Antelope Heights, and all points in between. They've carefully packed up and relocated neighbors from Deer Park to Highland Manor and from Tolman Acres to Woodcreek Crossing. Need to get from Roland Downs to Antelope Springs or from East Antelope Orchard to Gibson Ranch Estates? Auburn Moving & Storage has you packed and covered.
Common Questions About Hiring a Moving Company in Antelope
The list below shows moving company FAQs for residents (or soon-to-be-residents!) of Antelope, CA.
How much does moving cost?
It's frustrating, but the cost of moving varies widely depending on the number of rooms, ease of access, moving distance and other factors. The good news is, a quick and easy Antelope moving company quote is just a click away.
What's the best time of year to move?
Winter is generally the best time to move because well, less people are doing it. That means lower prices in Antelope or just about anywhere else.
What's the best way to move?
Hiring an accredited moving company in Antelope is the best way to move. Look for a company like Auburn Moving & Storage with automatic insurance on your possessions at no added cost, plus Bekins Van Lines hard-won stamp of approval.
Why do moving companies get such terrible reviews?
If you've looked on Yelp or Angie's List, you know moving companies often get the big thumbs-down. That's not so with Auburn Moving & Storage, thanks to a sky-high 4.5 star rating.
How can I save money on moving costs?
The best way to save money on moving costs is to avoid losing it. That comes with an experienced moving company, insurance on all relocated possessions at no extra cost and laser-sharp attention to detail.
Is a moving company cheaper than a rental truck?
Most shoppers are shocked to find that gas, labor and unexpected moving costs means a moving company is often the cheapest solution on the market.
Moving to Antelope, CA? Start Here!
Moving to Antelope, CA should be a fun experience. Who wants to show up exhausted and feeling like a stranger in a strange land? Don't just get the best movers in Antelope. Get the best of everything with this handy roundup of all the city has to offer:
How to Get the Best Moving Help in Antelope
Want the fast track to the best moving company in Antelope, CA? Start with an online quote from Auburn Moving & Storage, or call 530-823-8685. That's a great way to get a quick moving company cost estimate with no sales pressure. To get the surest estimate, have our experts come to straight to your door at no charge.[/cs_text][/cs_column][cs_column fade="false" fade_animation="in" fade_animation_offset="45px" fade_duration="750″ type="1/3″ style="padding: 0px;"][gravityform id="5″ title="true" description="false" ajax="true" tabindex="1″][x_widget_area sidebar="sidebar-main" ][x_widget_area sidebar="ups-sidebar-cities" ][x_widget_area sidebar="ups-sidebar-list-of-cities" ][/cs_column][/cs_row][/cs_section][cs_section parallax="false" separator_top_type="none" separator_top_height="50px" separator_top_angle_point="50″ separator_bottom_type="none" separator_bottom_height="50px" separator_bottom_angle_point="50″ style="margin: 0px;padding: 45px 0px;"][cs_row inner_container="true" marginless_columns="false" style="margin: 0px auto;padding: 0px;"][cs_column fade="false" fade_animation="in" fade_animation_offset="45px" fade_duration="750″ type="1/1″ style="padding: 0px;"][x_recent_posts type="post" count="4″ offset="" category="city-st" orientation="horizontal" no_sticky="true" no_image="false" fade="false"][/cs_column][/cs_row][/cs_section][cs_section parallax="false" separator_top_type="none" separator_top_height="50px" separator_top_angle_point="50″ separator_bottom_type="none" separator_bottom_height="50px" separator_bottom_angle_point="50″ style="margin: 0px;padding: 45px 0px 0px;"][cs_row inner_container="true" marginless_columns="false" style="margin: 0px auto;padding: 0px;"][cs_column fade="false" fade_animation="in" fade_animation_offset="45px" fade_duration="750″ type="1/1″ style="padding: 0px;"][x_widget_area sidebar="none" ][/cs_column][/cs_row][/cs_section][/cs_content]