Specialty Movers in Sacramento Area
Every once in a while, you're going to need to take advantage of the kinds of services only specialty movers in Sacramento are going to be able to provide.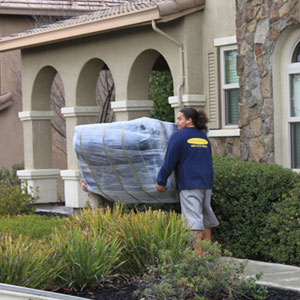 Rather than move forward with a traditional moving company (or even worse, a "fly-by-night" operation that ends up being little more than a couple of guys with a pickup truck and a handcart), you're going to want to make sure that you choose the best local specialty movers in Sacramento to help you get to your delicate or oversized possessions from Point A to Point B.
That's where we come in!
As one of the area's most reliable and reputable professional moving companies, we here at All burn Moving Company have been providing our Sacramento neighbors (and individuals clear across the country) with the kind of specialty movers that they need to get the job done right the first time around.
Here are just a couple of the things that our specialty movers can tackle for you!
Any time you are talking about moving a piano (of any size), you need to be 100% certain that you're moving forward with real deal professionals that have done this before.
Though pianos are notorious for their oversized stature and incredible density, they are also super delicate instruments that cannot be jostled too much without things going all wrong. Our specialty movers will make sure that you don't have to worry about your piano ending up at its new home in anything less than picture-perfect condition.
That's our guarantee to you!
Whether the fine art and antiques you are looking to move are worth $1 million to a serious collector or just a million memories to you and your family, our specialty movers are going to be able to transport your most delicate and valuable possessions with the help of our excellent crating and transportation services.
To take advantage of any of these specialty services in Sacramento, simply contact us at your earliest convenience. Just call our office at 530-823-8685 when you get a chance. We'll send out an estimator to assist you, to give you inside information about your move and our specialty services, and we'll make sure that they also come with 10 free heavy-duty moving boxes as our gift to you, our new neighbors.
Contact us today!
Piano Moving Solutions | Fine Art & Antique Moving Services |