Trusted Auburn Movers: Quality Services at Reasonable Rates
Location:
Auburn Moving & Storage
10000 Hillview Rd
Newcastle, CA 95658

(530) 823-8685
Hours:
M-F: 8am – 5pm
Sat: 8am – 12pm
Sun: Closed
Why Our Movers?
Trained, Full-Time Movers
Locally Owned
Worry-Free Moving
Finding an Honest Moving Company in Auburn, California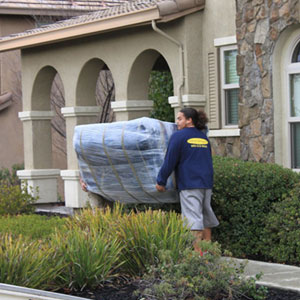 Hunting for a reliable moving company near Auburn, California that provides complete moving and storage solutions? You want a company that's trustworthy, reasonably priced, and ethical. We have the answer for you: call Auburn Moving & Storage at (530) 823-8685.
Our friendly moving crew will get the ball rolling with a free moving quote. But if you're not quite ready to take that step, read on for more details. We think we'll convince you to give us a try.
Make sure to check out our moving to Placer County guide!
Full-Service Movers in Auburn, CA
So what do you need to know for your Auburn move? Let's start with all the services Auburn Moving & Storage offers. Our Auburn, CA movers have the knowledge, skills, and experience to deal with whatever comes our way. We're sure you'll find yourself on this list:
Auburn is both beautiful and important. It lies next to the American River Canyon, and it's also the Placer County seat. That's twice the reason to stay. Our Auburn CA local movers are great at what they do, because they really know the area.
We also know how to get you outta town. As agents for Bekins Van Lines, Auburn Moving & Storage transports customers long distances. Intrastate, interstate, or international: we handle all moves with the same dependability and security.
From one-room apartments to multi-level estates, we move any size household. It doesn't matter to use if it's nearby or far away. Our timely service transports you safely to your new home.
Time is of the essence when you're moving your company. When you're out of commission, you can't do business. Our Auburn moving company gets you back to work on the double with our corporate relocation service.
Specialty Move
When you say, "I have no idea how to move this," we say, "We've got it covered." Our moving professionals have the know-how to move unusual items such as pianos, antiques, fine art and wine cellars. We'll even transport your car if you're unable to drive it.
Moving can be a busy and stressful time. Our movers near you can help by doing the packing for you. When we take over this major chore, you relax…a lot.
If you have the time and inclination to do the packing yourself, we can still help. Need moving supplies? We got it! Check out our complete stock of boxes, wrapping supplies, and tape.
Sometimes boxes just aren't enough. Our crating service provides added protection for items that are a little more vulnerable. You can store them or move them with confidence.
Hire Auburn Movers near You for Peace of Mind
Ready to call Auburn Moving & Storage for your Auburn, California move? If you are, great! Call (530) 823-8685 to talk to our friendly and professional movers.
Still not convinced? That's fine. We've got a lot more to say about our company:
We have an A+ rating from the Better Business Bureau.
Communication is our key to good customer service. We find out what our customers want, and we let them know what we're doing. (That's one reason for the A+!)
We're neighborly. If you're moving to Auburn, welcome! Our staff is friendly and polite to all our customers. This makes moving day a LOT easier for everyone.
Speaking of our staff…they're all screened, trained, fulltime movers. They show up on time, every time, and do a professional job.
Auburn Moving & Storage is fully licensed and insured. We're also members of professional organizations: American Moving & Storage Association and California Moving & Storage Association. This means we take our ethical responsibilities seriously.
Hire a Professional Moving Company in Auburn by Calling (530) 823-8685
Whether you're ready for a quote or still want more information, call Auburn Moving & Storage at (530) 823-8685. From the first phone call to the last item unloaded, our professional staff provides exceptional services at affordable moving rates. The moving experience becomes a breeze when you have us on board.
Your hunt is over. Let Auburn Moving & Storage be your mover in Auburn, California.
Auburn, CA Moving Company
Davis, CA Moving Company
El Dorado, CA Hills Moving Company
Elk Grove, CA Moving Company
Folsom, CA Moving Company
Granite Bay, CA Moving Company
Grass Valley, CA Moving Company
Lincoln, CA Moving Company
Placerville, CA Moving Company
Rocklin, CA Moving Company
Roseville, CA Moving Company
Sacramento, CA Moving Company
Woodland, CA Moving Company
Error connecting, check your Review Stream settings