[cs_content][cs_section parallax="true" separator_top_type="none" separator_top_height="50px" separator_top_angle_point="50″ separator_bottom_type="none" separator_bottom_height="50px" separator_bottom_angle_point="50″ style="margin: 0px;padding: 15px 0px 0px;"][cs_row inner_container="true" marginless_columns="false" style="margin: 0px auto;padding: 0px 0px 50px;"][cs_column fade="false" fade_animation="in" fade_animation_offset="45px" fade_duration="750″ type="1/1″ style="padding: 0px;"][x_custom_headline level="h1″ looks_like="h1″ accent="true" class="cs-ta-left"]Carmichael[/x_custom_headline][/cs_column][/cs_row][/cs_section][cs_section parallax="false" separator_top_type="none" separator_top_height="50px" separator_top_angle_point="50″ separator_bottom_type="none" separator_bottom_height="50px" separator_bottom_angle_point="50″ class="cs-hide-xl cs-hide-lg cs-hide-md" style="margin: 0px;padding: 0px 0px 25px;"][cs_row inner_container="true" marginless_columns="false" style="margin: 0px auto;padding: 0px;"][cs_column fade="false" fade_animation="in" fade_animation_offset="45px" fade_duration="750″ type="1/1″ style="padding: 0px;"][gravityform id="19″ title="true" description="false" ajax="true" tabindex="1″][/cs_column][/cs_row][/cs_section][cs_section parallax="false" separator_top_type="none" separator_top_height="50px" separator_top_angle_point="50″ separator_bottom_type="none" separator_bottom_height="50px" separator_bottom_angle_point="50″ style="margin: 0px;padding: 0px 0px 45px;"][cs_row inner_container="true" marginless_columns="false" style="margin: 0px auto;padding: 0px;"][cs_column fade="false" fade_animation="in" fade_animation_offset="45px" fade_duration="750″ type="2/3″ style="padding: 0px;"][cs_text style="font-size:90%;"]
[column type="1/4″]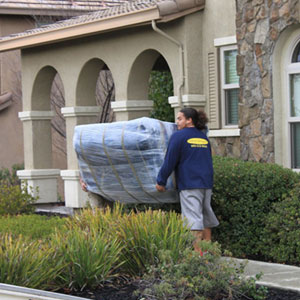 [/column][column type="1/4″]Location:
Auburn Moving & Storage
10000 Hillview Rd
Newcastle, CA 95658
[column type="1/2″ last="true"][x_button shape="square" size="regular" float="none" block="true" href="tel:1-530-823-8685″ info="none" info_place="top" info_trigger="hover"](530) 823-8685[/x_button]
[/column][column type="1/4″]Hours:
M-F: 8am – 5pm
Sat: By appt
Sun: Closed[/column][column type="1/4″ last="true"]Why Hire Us?
Highly Rated Movers
Full Service
Years of Experience
[/column]
[/cs_text][cs_text]
Quick and Efficient Moving Company in Carmichael, CA
Looking for a suburban area to raise a family or retire, look no further than Carmichael, CA. A suburb in Sacramento County, Carmichael spans about 12 square miles and has a population of 72,000 people. If you're planning on moving to the area, hiring the best moving company in Carmichael, CA is the most efficient way to a smooth transition.
Two of the most special occasions in a person's life are the start of family life and retirement, so why start these new chapters broke and stressed out? Auburn Moving & Storage, a moving company in Carmichael, CA is at your service. We have years of experience and training in the moving industry that can help you get your things packed, loaded, and transported without going over your budget.
Auburn Moving & Storage takes pride in being:
Rated A+ by the BBB
Authorized agents of Bekin Worldwide Movers
Accredited by the Auburn Chamber of Commerce
Members of the American Moving & Storage Association
The Recipients of Angie's List 2014 Super Service Award
Carmichael is filled with small treasures. It has one of only two regional libraries in Sacramento County. The community also has a trauma center and is home to one of the best school districts in California – the San Juan Unified School district.
Looking for recreation? Carmichael, California also has a 320-acre public golf course, a nature center, and great parks. Also known for being a small business community, Carmichael is a great place to embark on an entrepreneurial chapter in your life.
Moving Rates in Carmichael, CA You Can Afford
Both starting a family and planning for retirement are going to cost you money, this is why we strive to keep our rates affordable. No matter what your moving and storage needs are, we do our best to come up with competitive moving rates that meet your budget.
Ballpark Estimate – The quickest way to get an estimate on your move to Carmichael, CA would be to call us or fill out a form for a ballpark estimate. We will want to know where you live now and how many rooms need to packed. This will give us an idea of how long it will take, how many Carmichael movers you will need, moving supplies, and more. We can then provide an estimate over the phone.
In-House Estimate – Want a more accurate moving rate? Schedule an appointment with one of our agents to receive an in-house estimate. We will come out to your home, do an assessment of how much work is involved in the move and provide you with a quote.
We want to work with you to find a moving rate that works best for your budget and your needs. No two households are quoted the same price so give us to call to find out what rate we have to offer you. You just might be surprised.
The Best Moving Services in Carmichael, CA
Whether you're moving a house, apartment, or office, we are the moving company in Carmichael, CA you can rely on. Our services cover all your moving and storage needs.
Carmichael Residential Moving Services – Moving your family from one town to the next entails a lot of responsibilities and we at Auburn Moving & Storage are here to help lighten the load. Whether you need us to help pack, do the heavy lifting, or just transport your belongings to your Carmichael, CA home, our movers are willing and able to get the job done.
Commercial Moving Services in Carmichael – Bringing your business to the Carmichael area? Let us take care of the move for you. Trying to secure printers, fax machines, computers, desks, and chairs while still operating your business can be daunting. Our local movers in Carmichael understand this and instead will do all the packing, lifting, and loading for you. This way you can focus on making money while you move.
Local Moving Services in Carmichael, CA – Think moving to the next town over is a breeze? Think again. There's still a lot to be done when moving locally, and our Carmichael local movers will help you knock out those tasks in no time at all. We'll provide moving boxes, do all the loading, and safely transport your belongings anywhere you'd like.
Long Distance Moving Services in Carmichael – Not from California? We welcome you with open arms. Let our long-distance movers in Carmichael be your guide in the area while you get settled in safely. Our experts specialize in inventory and resource management, allowing us to provide an organized plan to relocate you whether you're a few states over or all the way on the other side of the US.
Specialty Moving Services in Carmichael – Don't damage that baby grand piano or that vintage china cabinet simply because you insisted on packing and moving it yourself. Let the professionals do the job for you. We have specialized tools and modern moving materials to efficiently pack and secure even the most precious items.
Packing Services in Carmichael, CA – Whether you're a senior moving to one of the senior communities, a single mom with too many responsibilities in your hands, or a business owner who hasn't the slightest idea how to pack office equipment, we have packing services at your disposal. We will pack some or even all of your items for you then carefully load and transport them to your new home, office, or storage unit in Carmichael, CA.
Storage Services in Carmichael, CA – Family heirlooms, old pictures, valuable furniture, and even things that have a special place in your heart can take up a lot of space in your home. Rather than take it to your new place and clutter up your garage, basement, or attic, why not store your things with us? Our local and long-distance movers in Carmichael will transport your things to the storage unit for you.
See moving and storage services that you need? Give us a call for a moving estimate today.
Auburn Moving & Storage Enjoys Serving Carmichael, CA
Auburn Moving & Storage has been serving new residents and business owners of Carmichael, Ca for years. Whether you're moving to Laurel Oaks, Walnut Place, Sutter Court, or Barrett Meadows, we are here to help you get started.
Frequently Asked Questions When Hiring a Moving Company in Carmichael
1. How do you ensure my belongings are well-protected?
Our goal is to safely transport your belongings without any damage. Be that as it may, we know things happen. This is why we offer a selection of insurance options, on top of free coverage for most of your belongings.
2. How long will it take to move everything?
The timing of a move will vary greatly on where you're located and how much stuff you actually have to transport. Our agents can give you a better idea of how long the move might actually take with an in-house evaluation. Our local and long-distance movers in Carmichael, CA are trained to move efficiently, reducing the amount of time and manpower it takes, therefore saving you more money.
3. What should I do to prepare for the move?
To prepare for the movers, it is ideal to use a moving checklist to make sure you've got everything sorted out. You need to have all of your belongings boxed and clearly labeled so that the movers can get them loaded without interruption. Read our tips for more pre-moving advice.
Headed to Carmichael, CA? Here Are Some Resources For You:
We want to make sure that you're ready for your new life in Carmichael so we've put together a few helpful resources to get you started:
Auburn Moving & Storage Blog – For moving tips and tricks, check out our company blog.
Carmichael Chamber of Commerce – To learn about the community of Carmichael including senior care services, job opportunities, community events, and school information, check out the Chamber of Commerce site.
Best Places – Want to get the stats and see how Carmichael stands up to other communities in Sacramento county? Sperling's Best Places has complied all the information you need.
With Auburn Moving & Storage on your side, your move to Carmichael, California will be successful. Let us help you with the challenges of moving with our affordable and convenient services. Call one of our agents today at (530) 823-8685 for your moving quote.[/cs_text][/cs_column][cs_column fade="false" fade_animation="in" fade_animation_offset="45px" fade_duration="750″ type="1/3″ style="padding: 0px;"][gravityform id="5″ title="true" description="false" ajax="true" tabindex="1″][x_widget_area sidebar="sidebar-main" ][x_widget_area sidebar="ups-sidebar-cities" ][x_widget_area sidebar="ups-sidebar-list-of-cities" ][/cs_column][/cs_row][/cs_section][cs_section parallax="false" separator_top_type="none" separator_top_height="50px" separator_top_angle_point="50″ separator_bottom_type="none" separator_bottom_height="50px" separator_bottom_angle_point="50″ style="margin: 0px;padding: 45px 0px;"][cs_row inner_container="true" marginless_columns="false" style="margin: 0px auto;padding: 0px;"][cs_column fade="false" fade_animation="in" fade_animation_offset="45px" fade_duration="750″ type="1/1″ style="padding: 0px;"][x_recent_posts type="post" count="4″ offset="" category="city-st" orientation="horizontal" no_sticky="true" no_image="false" fade="false"][/cs_column][/cs_row][/cs_section][cs_section parallax="false" separator_top_type="none" separator_top_height="50px" separator_top_angle_point="50″ separator_bottom_type="none" separator_bottom_height="50px" separator_bottom_angle_point="50″ style="margin: 0px;padding: 45px 0px 0px;"][cs_row inner_container="true" marginless_columns="false" style="margin: 0px auto;padding: 0px;"][cs_column fade="false" fade_animation="in" fade_animation_offset="45px" fade_duration="750″ type="1/1″ style="padding: 0px;"][x_widget_area sidebar="none" ][/cs_column][/cs_row][/cs_section][/cs_content]