[cs_content][cs_section parallax="true" separator_top_type="none" separator_top_height="50px" separator_top_angle_point="50″ separator_bottom_type="none" separator_bottom_height="50px" separator_bottom_angle_point="50″ style="margin: 0px;padding: 15px 0px 0px;"][cs_row inner_container="true" marginless_columns="false" style="margin: 0px auto;padding: 0px 0px 50px;"][cs_column fade="false" fade_animation="in" fade_animation_offset="45px" fade_duration="750″ type="1/1″ style="padding: 0px;"][x_custom_headline level="h1″ looks_like="h1″ accent="true" class="cs-ta-left"]Citrus Heights[/x_custom_headline][/cs_column][/cs_row][/cs_section][cs_section parallax="false" separator_top_type="none" separator_top_height="50px" separator_top_angle_point="50″ separator_bottom_type="none" separator_bottom_height="50px" separator_bottom_angle_point="50″ class="cs-hide-xl cs-hide-lg cs-hide-md" style="margin: 0px;padding: 0px 0px 25px;"][cs_row inner_container="true" marginless_columns="false" style="margin: 0px auto;padding: 0px;"][cs_column fade="false" fade_animation="in" fade_animation_offset="45px" fade_duration="750″ type="1/1″ style="padding: 0px;"][gravityform id="19″ title="true" description="false" ajax="true" tabindex="1″][/cs_column][/cs_row][/cs_section][cs_section parallax="false" separator_top_type="none" separator_top_height="50px" separator_top_angle_point="50″ separator_bottom_type="none" separator_bottom_height="50px" separator_bottom_angle_point="50″ style="margin: 0px;padding: 0px 0px 45px;"][cs_row inner_container="true" marginless_columns="false" style="margin: 0px auto;padding: 0px;"][cs_column fade="false" fade_animation="in" fade_animation_offset="45px" fade_duration="750″ type="2/3″ style="padding: 0px;"][cs_text style="font-size:90%;"]
[column type="1/4″]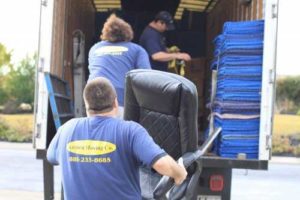 [/column][column type="1/4″]Location:
Auburn Moving & Storage
10000 Hillview Rd
Newcastle, CA 95658
[column type="1/2″ last="true"][x_button shape="square" size="regular" float="none" block="true" href="tel:1-530-823-8685″ info="none" info_place="top" info_trigger="hover"](530) 823-8685[/x_button]
[/column][column type="1/4″]Hours:
M-F: 8am – 5pm
Sat: By appt
Sun: Closed[/column][column type="1/4″ last="true"]Why Our Movers?
BBB Accredited
Competitive Rates
Licensed & Insured
[/column]
[/cs_text][cs_text]
Professional Movers in Citrus Heights, CA
Planning a move to Citrus Heights? Whether you're buying a new home, going to college, or moving out on your own for the first time, you're going to need the help of a reliable moving company in Citrus Heights, CA. Auburn Moving & Storage is the right moving company for the job. We offer comprehensive moving services backed by years of industry experience.
We know all too well the challenges of moving on your own. Too much stuff to pack but not enough time in the day to get it done. Lots of heavy and fragile items that require specialized packing and heavy lifting. Not enough helping hands to load and unload the moving truck. Unfamiliar roadways and neighborhoods and expensive fuel costs for long distance moves…. The list goes on.
Our job as one of the top rated moving companies in Citrus Heights, CA is to literally take care of the load for you. Why hire our movers in Citrus Heights, CA?
A+ BBB Rating
Fully licensed by CA P.U.C.
Agent of Bekins Van Lines for long-distance moves
Quality customer service and affordable moving rates
Ranked one of the top small towns in the US, best places for entrepreneurs, and the best college towns in 2016, Citrus Heights has a lot to offer those who reside or conduct business here. Located in sunny California, Citrus Heights is one of the largest communities in the state.
This ethnically diverse city has a population of roughly 84,300 people and is an established community in Sacramento County. Relatively close to popular destinations like downtown Sacramento and Roseville, Citrus Heights is the perfect place to live. Easy commutes make it readily accessible to popular attractions and businesses. This family friendly, business-oriented community is certainly a great place to live, work, and play.
If you're moving to the Citrus Heights area anytime soon, let our local and long distance movers in Citrus Heights assist. Contact us today for a quote on moving rates.
Affordable Moving Rates in Citrus Heights, CA
Auburn Moving & Storage doesn't just offer full-service moving in Citrus Heights, CA, we do it at rates you can afford. We know how much it can be to move on your own. From renting a moving truck and paying for gas to purchasing moving boxes and supplies, on top of the amount of time spent packing, the cost of moving can be taxing on your budget.
Because we understand that the cost of relocation is a huge part of your decision to move, we want to make sure that we make it easier for you. Our moving company in Citrus Heights, CA offers various types of moving quotes based on information provided. Here's how:
Ballpark Estimates – The ballpark estimate gives you a pretty close idea of what it is going to cost to hire our movers in Citrus Heights, CA. Factors that help us to determine this are the distance of your move and the estimated weight of your belongings. Estimates will vary depending on whether you need additional services such as packing, shipping, or storage.
In-Home Estimate – If you'd prefer a more accurate quote, we will send out an agent to the property to see how much will actually be moved and what services may be necessary. This service is free of charge but will give you a more accurate idea of what you'll pay to hire us.
Protection and Valuation – At no additional cost to you, those who choose to hire our moving company in Citrus Heights, CA will receive insurance to cover their items. For more delicate or high volume items that may require special care, we offer full value replacement protection.
To receive your ballpark estimate give us a call or fill out the form online. Interested in a more accurate quote? Schedule an appointment with one of our agents today.
Hire Us for All Your Moving Needs in Citrus Heights, CA
Auburn Moving & Storage offers a wide variety of moving and storage services to help you relocate to Citrus Heights, CA.
Moving from another California city? We can help you with that. Relocating from the east coast to the west? Long distance moving is no problem for our movers.
Setting up a new business? No problem. Our trained local movers in Citrus Heights, CA know exactly how to properly pack, load, and assemble common office equipment and furniture.
Need some place to store your excess items? Trust us, we'll keep it safe in our storage units.
Residential Moving Services in Citrus Heights, CA
Relocating your family for whatever reason is tough. Deciding what you'll take, packing, labeling, and lifting… Thankfully, we have residential moving services to assist you. Our residential movers in Citrus Heights, CA can assist you with packing and labeling moving boxes, lifting heavy items, and loading as well as unloading the moving truck. Our movers will treat your belongings as if they were their own, making sure to be careful and to follow all safety procedures so that your items arrive safely to your new home.
Commercial Moving Services in Citrus Heights, CA
As you know in the world of business, time is money. The amount of time you spend on securing equipment and packing furniture is time that could be spent marketing your new location or tying up loose ends. Hiring our Citrus Heights commercial movers will give you the freedom to continue running your business during the move. We will disassemble, pack, and load furniture and equipment and deliver it safely to your new destination.
Trust Us for Long Distance Moves in Citrus Heights, CA
Long distance moves can be nerve-wracking. For a smooth-sailing move, organizational skill is practically required. Making a mistake when relocating thousands of miles away could get costly. Thankfully, we are authorized agents of Bekins Worldwide Movers, which means that we can help you get to Citrus Heights, CA no matter where you are in the US. As experts in inventory and resource management, we can help you to relocate affordably.
Specialty Moving Services in Citrus Heights, CA
Have a lot of large, heavy, or awkward items that you need move? Auburn Moving & Storage has the services you need. Our local and long distance movers in Citrus Heights, CA are qualified to move safes, antiques, hot tubs, pianos, and more. They are highly trained on packing specialty items to ensure they aren't damaged.
Packing Services in Citrus Heights, CA
Don't like to move? Let us do it all for you. As a full-service moving company in Citrus Heights, we can provide fast and efficient packing services to customers who just don't have the time. We have all the necessary tools and supplies to pack your belongings professionally and securely. Plus, we provide 100% protection for all of your belongings.
Citrus Heights Storage Services
If you need some place to store some items, we've got you covered. We have storage units for rent in Citrus Heights, CA and we'll even take care of the moving for you. Need to load more things into the storage unit? Let us know. Need something out of the unit? Give us a call and we'll ship them to you – no matter where you are.
See a moving service that you need? Contact Auburn Moving & Storage for a moving estimate today.
We Are Proud to Serve Citrus Heights, CA
Citrus Heights is a budding community that continues to progress and help shape the great Sacramento County. We at Auburn Moving & Storage are proud to be of service to this community. Whether you're moving to Greengate, Arlington Heights East, Northridge Oaks, Watson Heights, or Bridgemont, we will see to it that your residential or commercial move goes off without a hitch.
Common Questions About Hiring a Moving Company in Citrus Heights, CA
1. How can I get the most accurate moving rate?
In order to get the most accurate moving estimate, make sure to request the in-house estimate. Our agents will come to your home and determine what the move will involve. This allows them to give you a more precise approximation.
2. How far in advance should I schedule my move?
The sooner you schedule a moving date, the easier it is to plan the move. However, if you require last-minute moving services, we have movers in Citrus Heights, CA and across the US to come to your rescue.
3. Can I move some things to storage on moving day?
Yes. Our movers in Citrus Heights, CA will transport anything you want to be held in storage for you. Simply specify what needs to go in storage on moving day.
If You're Moving to Citrus Heights, You'll Find These Useful
Here are a few resources to help you get acclimated with the great community of Citrus Heights, CA:
Official City Website – learn about upcoming events, city laws, neighborhoods, job opportunities and more.
Neighborhood Scout – Learn about communities in Citrus Heights including school ratings, crime statistics, population, demographics, real estate and more.
Auburn Moving & Storage Blog – find tips on moving, packing, moving checklists, and more.
Relocate to Citrus Heights, CA the right way – with a moving company that you can trust. Contact Auburn Moving & Storage today at (530) 823-8685 to discuss your move.[/cs_text][/cs_column][cs_column fade="false" fade_animation="in" fade_animation_offset="45px" fade_duration="750″ type="1/3″ style="padding: 0px;"][gravityform id="5″ title="true" description="false" ajax="true" tabindex="1″][x_widget_area sidebar="sidebar-main" ][x_widget_area sidebar="ups-sidebar-cities" ][x_widget_area sidebar="ups-sidebar-list-of-cities" ][/cs_column][/cs_row][/cs_section][cs_section parallax="false" separator_top_type="none" separator_top_height="50px" separator_top_angle_point="50″ separator_bottom_type="none" separator_bottom_height="50px" separator_bottom_angle_point="50″ style="margin: 0px;padding: 45px 0px;"][cs_row inner_container="true" marginless_columns="false" style="margin: 0px auto;padding: 0px;"][cs_column fade="false" fade_animation="in" fade_animation_offset="45px" fade_duration="750″ type="1/1″ style="padding: 0px;"][x_recent_posts type="post" count="4″ offset="" category="city-st" orientation="horizontal" no_sticky="true" no_image="false" fade="false"][/cs_column][/cs_row][/cs_section][cs_section parallax="false" separator_top_type="none" separator_top_height="50px" separator_top_angle_point="50″ separator_bottom_type="none" separator_bottom_height="50px" separator_bottom_angle_point="50″ style="margin: 0px;padding: 45px 0px 0px;"][cs_row inner_container="true" marginless_columns="false" style="margin: 0px auto;padding: 0px;"][cs_column fade="false" fade_animation="in" fade_animation_offset="45px" fade_duration="750″ type="1/1″ style="padding: 0px;"][x_widget_area sidebar="none" ][/cs_column][/cs_row][/cs_section][/cs_content]