[cs_content][cs_section parallax="true" separator_top_type="none" separator_top_height="50px" separator_top_angle_point="50″ separator_bottom_type="none" separator_bottom_height="50px" separator_bottom_angle_point="50″ style="margin: 0px;padding: 15px 0px 0px;"][cs_row inner_container="true" marginless_columns="false" style="margin: 0px auto;padding: 0px 0px 50px;"][cs_column fade="false" fade_animation="in" fade_animation_offset="45px" fade_duration="750″ type="1/1″ style="padding: 0px;"][x_custom_headline level="h1″ looks_like="h1″ accent="true" class="cs-ta-left"]Gold River[/x_custom_headline][/cs_column][/cs_row][/cs_section][cs_section parallax="false" separator_top_type="none" separator_top_height="50px" separator_top_angle_point="50″ separator_bottom_type="none" separator_bottom_height="50px" separator_bottom_angle_point="50″ class="cs-hide-xl cs-hide-lg cs-hide-md" style="margin: 0px;padding: 0px 0px 25px;"][cs_row inner_container="true" marginless_columns="false" style="margin: 0px auto;padding: 0px;"][cs_column fade="false" fade_animation="in" fade_animation_offset="45px" fade_duration="750″ type="1/1″ style="padding: 0px;"][gravityform id="19″ title="true" description="false" ajax="true" tabindex="1″][/cs_column][/cs_row][/cs_section][cs_section parallax="false" separator_top_type="none" separator_top_height="50px" separator_top_angle_point="50″ separator_bottom_type="none" separator_bottom_height="50px" separator_bottom_angle_point="50″ style="margin: 0px;padding: 0px 0px 45px;"][cs_row inner_container="true" marginless_columns="false" style="margin: 0px auto;padding: 0px;"][cs_column fade="false" fade_animation="in" fade_animation_offset="45px" fade_duration="750″ type="2/3″ style="padding: 0px;"][cs_text style="font-size:90%;"]
[column type="1/4″]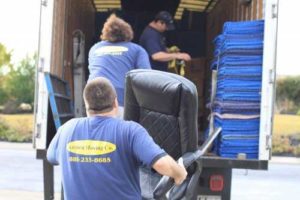 [/column][column type="1/4″]Location:
Auburn Moving & Storage
10000 Hillview Rd
Newcastle, CA 95658
[column type="1/2″ last="true"][x_button shape="square" size="regular" float="none" block="true" href="tel:1-530-823-8685″ info="none" info_place="top" info_trigger="hover"](530) 823-8685[/x_button]
[/column][column type="1/4″]Hours:
M-F: 8am – 5pm
Sat: By appt
Sun: Closed[/column][column type="1/4″ last="true"]Why Our Movers?
More than 10 years in Business
Multi-Awarded Movers
No Stress-Moving
[/column]
[/cs_text][cs_text]
The Best Moving Company in Gold River, CA
Comprising 25 villages, Gold River is a great community for families, seniors, and business professionals alike. This innovative community continues to combine natural beauty, heritage, and the finest contemporary living. If you're relocating to the area, hiring a trustworthy moving company in Gold River, CA such as Auburn Moving & Storage is a sure way to start off right.
Our moving company sets itself apart from other movers in the Gold River, CA area by providing exceptional service in very affordable rates. Choosing us means choosing our industry experience, training, and expertise. That's why when hiring our team of local and local distance movers, you're getting world-class treatment:
A+ rating with the BBB
Proud Member of the American Moving and Storage Association
Angie's List 2014 Super Service Award recipient
Fully licensed and insured
Accredited by the Auburn Chamber of Commerce
Gold River has several distinctive neighborhoods referred to as sub-associations or villages. From townhouses and condominiums to senior assisted living communities and single family homes, there's no doubt you'll find the perfect home for raising a family or for living out your retirement. In other words, there is a neighborhood in Gold River, CA for every lifestyle need.
You certainly won't be disappointed by the neighborhoods of Gold River. The American River Parkway provides areas for jogging and bike riding along with water sports and outdoor activities for adventurous families. Not only does it have plenty of amenities and picturesque views, it is also a convenient place to shop and do business. The Gold River Towne Center is home to many businesses including Starbucks, Rite Aid, and Bel Air.
Sounds like paradise? What are you waiting for? Let Auburn Moving & Storage, a moving company in Gold River, CA assist you with your moving and storage. Give us a call today for a moving quote.
Moving Estimates in Gold River, CA
If you don't properly plan and budget, moving can easily become excessively expensive. Our moving company in Gold River, CA is not looking to take your last buck – we want to work with you in coming up with a moving rate that suits your budget. There are two ways you can get a moving estimate:
Ballpark Estimate – If you need an estimate right away and have a pretty good idea of the number of items you'll need to move and the moving services you'll avail of, simply give us a call or request a quote online for a ballpark estimate. Based on the information you provide us, we will give you a close estimate to what the move will cost you.
In-House Estimate – Sometimes it's just more convenient to know exactly how much you're going to spend. For these purposes, we offer in-house estimates. At no extra cost to you, we will have an agent come to your home for an assessment. After evaluating what needs to be done, they can provide you with a more accurate estimate and even provide advice on what you'll need to move.
Don't get hung up just wondering what the move will cost. Contact our agents and find out how much you can save on your move to Gold River, CA when you hire us.
Gold River Moving & Storage Services
There are different types of movers. There's the DIYer who simply needs help loading and transporting their items. There's the busy family that needs a bit more help because of limited time and assistance. There's the senior citizen who can't pack and lift the way they once could. Then there's the business professional who's much to busy to move equipment and furniture on their own.
Wherever you fall on this list, we have local and long distance movers in Gold River, CA ready to be of service.
Residential Moving Services in Gold River, CA – When moving your family, you want Gold River movers that you can trust and count on to get the job done right. Our movers know exactly what they're doing and have the proven track record to help you have a hassle-free move. Local and long-distance residential movers can complete services including packing, transporting, storage, and moving protection.
Commercial Moving Services in Gold River, CA – It doesn't matter whether you're moving an administrative office, retail space, medical practice, or you just need help moving around some equipment, Auburn Moving & Storage has long-distance and local commercial movers in Gold River, CA available. We can help your company move appliances, medical materials, office equipment, and more.
Local Moving Services in Gold River, CA – Packing all of your belongings, renting a truck, loading, and unloading, can all be stressful during a move – even if you're moving nearby. That's why our moving company in Gold River, CA offers effective solutions for local moves. From full-service packing options to simple load and transport, our local movers are ready to assist.
Long-Distance Moving Services in Gold River, CA – Moving out-of-state adds another layer of complexity to relocating. Thankfully, our long-distance movers in Gold River, CA know exactly how to tackle the project. Working with a moving specialist who will help you plan and organize the move, you'll have an easier time whether you're moving a state over or journeying to California from across the country.
Specialty Moving Services in Gold River, CA – Got a heavy piece of furniture you need to take with you? Or how about a portable air conditioning unit? Whatever specialized items you might need rearranged, packed, or transported to Gold River, CA, our local and long-distance movers will help you get it there safely. Using top-of-the-line moving materials and supplies, we will secure, load, and transport your specialty pieces to your new place.
Packing Services in Gold River, CA – Locating the appropriate moving boxes, putting the right amount of items in each, and properly labeling and securing them are all time-consuming tasks required for moving. If you don't have the time or you simply want to make sure that it's done right, we offer packing services in Gold River, CA. We will securely pack and transport whatever you'd like, saving you time – and the headache.
Storage Services in Gold River, CA – Less is more, or at least that's what they say when trying to get rid of items for a move. But what about those items that you want to keep but just don't have the space for? Instead of giving them away or selling them to the highest bidder, you can always pack them and place them in storage until you need it. Our local movers in Gold River, CA will not only put the items in storage for you, but they'll ship them back to you whenever you need them.
No move is too big, too small, too far, or too close for us to manage. We have comprehensive moving services in Gold River, CA to meet all of your needs. Contact us today for your ballpark estimate or schedule an appointment for us to assess your move.
We Value Customers in Gold River, CA
Having served the Gold River, CA community for several years now, we have come to appreciate the culture, the neighborhoods, and, more importantly, the people. If you're planning a move to Parke Place, Discovery, Promontory Point, or Gold Country Pointe we have expert movers and modern equipment available to assist you in getting settled into these communities.
FAQs About Moving to Gold River, CA
1. When is the best time to move?
Obviously, you should move when it is most convenient for you. If you'd like to add to your savings, you'll want to try and move during the week. Popular times for the moving industry are the 1st and 15th of the month as well as summer months when school is out.
2. Do I have to load the items I packed myself?
No. Our local and long distance movers in Gold River, CA will do all of the loading for you. Simply have your items boxed, sealed, and labeled for easier transport.
3. What should I do with jewelry and other precious items?
It is best that you keep any extremely valuable or precious items with you. While we do have insurance for valuable items, keeping them with you during the move ensures they are safe.
New to Gold River, CA? Resources Listed Below for Your Convenience
Get a head-start on learning all there is to know about Gold River, CA.
Auburn Moving & Storage Blog – Our blog is filled with information on how to take the stress out of moving, how to pack, and more.
Gold River Community Association – Learn about the history, culture, and communities within Gold River, CA.
Local DMV – Upon moving to Gold River, you'll need to update your address and register your vehicle. Check the local DMV for rules and regulations.
As you can see Auburn Moving & Storage has all the moving services you'll need to safely make it to Gold River, CA. Rather than stress yourself out, give us a call at (530) 823-8685 and see how we can make your move hassle-free.[/cs_text][/cs_column][cs_column fade="false" fade_animation="in" fade_animation_offset="45px" fade_duration="750″ type="1/3″ style="padding: 0px;"][gravityform id="5″ title="true" description="false" ajax="true" tabindex="1″][x_widget_area sidebar="sidebar-main" ][x_widget_area sidebar="ups-sidebar-list-of-cities" ][x_widget_area sidebar="ups-sidebar-cities" ][/cs_column][/cs_row][/cs_section][cs_section parallax="false" separator_top_type="none" separator_top_height="50px" separator_top_angle_point="50″ separator_bottom_type="none" separator_bottom_height="50px" separator_bottom_angle_point="50″ style="margin: 0px;padding: 45px 0px;"][cs_row inner_container="true" marginless_columns="false" style="margin: 0px auto;padding: 0px;"][cs_column fade="false" fade_animation="in" fade_animation_offset="45px" fade_duration="750″ type="1/1″ style="padding: 0px;"][x_recent_posts type="post" count="4″ offset="" category="city-st" orientation="horizontal" no_sticky="true" no_image="false" fade="false"][/cs_column][/cs_row][/cs_section][cs_section parallax="false" separator_top_type="none" separator_top_height="50px" separator_top_angle_point="50″ separator_bottom_type="none" separator_bottom_height="50px" separator_bottom_angle_point="50″ style="margin: 0px;padding: 45px 0px 0px;"][cs_row inner_container="true" marginless_columns="false" style="margin: 0px auto;padding: 0px;"][cs_column fade="false" fade_animation="in" fade_animation_offset="45px" fade_duration="750″ type="1/1″ style="padding: 0px;"][x_widget_area sidebar="none" ][/cs_column][/cs_row][/cs_section][/cs_content]