Professional Lincoln Movers: Auburn Moving & Storage
Location:
Auburn Moving & Storage
10000 Hillview Rd
Newcastle, CA 95658

(530) 823-8685
Hours:
M-F: 8am – 5pm
Sat: 8am – 12pm
Sun: Closed
Why Our Movers?
Competitive Rates
Top-Rated Movers
Years of Proven Experience
Top-Rated Service from Leading Moving Company in Lincoln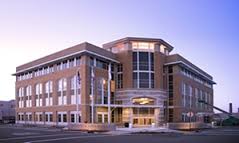 If you're looking for a professional moving company in Lincoln, look no further. You've found the right place. Auburn Moving & Storage services the Lincoln area with distinction and pride. Give us a call at (916) 786-8683 and you'll immediately see why Auburn Moving & Storage is the right choice for any type of move.
Our standards are high, which is why we have an A+ rating from the Better Business Bureau. Not to mention our sterling reputation as an ethical and dependable business, we're also a member of the American Moving and Storage Association, and authorized instate agent for Bekins Van Lines and we employ a full-time staff, all of whom have been screened, licensed and insured.
There's no surprises when you work with Auburn Moving & Storage. We are a straight forward, honest and dependable professional moving company with friendly and courteous customer service. So, if you need movers in Lincoln, call Auburn Moving & Storage
Table of Contents:
Lincoln Moving Rates
Lincoln Residential Moving Services
Lincoln Commercial Moving Service
Lincoln Local Moving Services
Lincoln Long Distance Moving Services
Lincoln Senior Moving Services
Lincoln Specialty Moving Services
Lincoln Storage Services
Lincoln Packing Services
There isn't a move we can't do. From local or intrastate moves to long distance cross country or even across the globe, Auburn Moving & Storage will get you moved anywhere, all while keeping you belonging safe and saving you from stress.
C'mon, peruse all our Lincoln moving services, and then get your free moving quote by giving us a call at (530) 823-8685 or send us an online request by clicking the "Get A Free Quote Now" yellow button that you see at the bottom of this page. You might even be surprised to find a service you didn't know you needed!
Lincoln Moving Rates
No two moves are ever the same, that's for sure. Each has it's own challenges and circumstances. So, when it comes to shop around for moving rates in Lincoln, you're going to love how Auburn Moving & Storage does business. We want to understand your needs first before we provide you with the most accurate possible moving quote.
For your convenience there are two ways to receive a moving quote for your specific needs: over the phone or online. Both are completely free and easy.
Call us at (530) 823-8685 and you'll speak to one of our friendly professionals who can help you determine what types the moving services that best fit your situation and how Auburn Moving & Storage can make your move a breeze.
Don't have time to talk? That's alright. Simply complete our online moving quote request form and we'll get back to you shortly! You'll even be able to receive ten free moving boxes when you send us your request. If you ever moved before, you know that there always seems to be a lack of usable boxes just when you need them.
No matter which way you decide to contact us, you'll be glad you did and we'll be happy to hear from you! You're personalized moving quote will reflect Auburn Moving & Storage's honest and dependable work ethic and no matter what kind of move it is, you'll receive the best moving service quality.
Lincoln Residential Moving Services
If you think moving is a hassle, you're definitely not alone. Our professional movers at Auburn Moving & Storage, however, are experts in residential moving services in Lincoln and know exactly what it takes to complete and size move with the greatest efficiency.
We can ship, pack, load, unload, store and move whatever you need. So if it's just the furniture or appliances you need transported, a mountain of boxes or the whole kit and caboodle packed and shipped, Auburn Moving & Storage has got you covered.
You can count on us to protect every single piece during your move. Go ahead, tell us what you need and we'll get it done the right way, no problem. Local, Intrastate, interstate or long distance, Auburn Moving & Storage is the right choice for any sized move.
Lincoln Commercial Moving Services
At Auburn Moving & Storage we love helping business with commercial moving services in Lincoln. Probably because we know how important it is for any business to be able to function like a well-oiled machine. Any downtime can be costly and you need to stay on top of your game during this moving transition. Auburn Moving & Storage is right there with you. Let us do the job we love to do, and you can continue to focus on exactly what you should be focusing on, your business.
Don't get bogged down trying to figure out the logistics of your next office move, Auburn Moving & Storage as been doing this for years. Let us take the pressure of by determining the best plan of action. Our commercial moving services can take you anywhere. If you're skipping across town, or across the country, you won't have to worry about a thing with Auburn Moving & Storage on scene.
Lincoln Local Moving Services
Moving from one Lincoln location to another to stay in the area? Can't say we're surprised! The city of Lincoln really does have something for that everyone can enjoy. For starters, it's filled with history (take one of the history tour downtown, they are really neat!) and is surround by scenic backdrops, which you can enjoy when you hit the back roads and biking trails on the outskirts of town. Plus, there a true family vibe Lincoln, it's a great place to live for anyone.
If you're in the market for local moving services in Lincoln, Auburn Moving & Storage is your go-to professional moving company. This is our community and we're proud to be one of your neighbors. Let us handle your local moves, we'll treat you like family, because, well, here in Lincoln, that's just the way it's done.
Our local moving services covers any kind of move in Placer county. So, if you're moving from Wildhorse community to Elk Grove or El Dorado to East Sacramento, or any where in-between, contact Auburn Moving & Storage and have your move go smooth from start to finish.
Lincoln Long Distance Moving Services
A long distance move can feel like a disaster waiting to happen. And, yea, there is a lot of work and planning that goes into a move like this, but you won't have to worry about any of that, in-fact, you won't have to worry at all when you have Auburn Moving & Storage on your team. If you're feeling queazy just thinking about an upcoming long distance move, call Auburn Moving & Storage at (602) 633-5444 and put your troubled mind to ease.
A long distance move can mean anything from intrastate, to interstate traveling. When you're facing that kind of distance, having experienced professionals on your side makes the whole process go smooth and easy.
Going even further than clear across the country and headed for an international destination? You might be surprised by all the logistics of pulling a move like that off without a hitch, but you know who isn't surprised? That's right, Auburn Moving & Storage. And that's because we've done this before. We'll orchestrate the plan from top to bottom on both ends of the move. You deserve to have your new life start without any stress or worry from moving.
For any kind of long distance moving services in Lincoln, call Auburn Moving & Storage at (602) 633-5444 and you'll have peace of mind for the whole ride.
Lincoln Senior Moving Services
Lincoln has a booming retiree and senior community. If you or someone you know is in need of senior moving services in Lincoln, contact Auburn Moving & Storage right away! Auburn Moving & Storage puts an emphasis on quality across the board, but when it comes to assisting retirees and seniors, the emphasis is even greater.
You've worked hard your whole life, and now you're ready to really live it up in Lincoln. You don't need the bother and worry of dealing with a big move and you shouldn't have to either, you should be enjoying your freedom and having the time of your life. So when it comes to the tedious task of moving, it's time to call Auburn Moving & Storage.
At Auburn Moving & Storage, we're never just moving "stuff", we're moving your memories. Everything needs to be protected and respected. And you'll get both from us. You'll also have our full attention and open communication. There's no surprises and you'll be informed about every step of the process.
It's not uncommon to need to pare down before entering a retirement community, and to meet the needs of our retirees, we offer short and long term storage options. You can trust Auburn Moving & Storage to keep your most valued and precious belongings safe and sound.
Lincoln Specialty Moving Services
For a move that requires a bit more finesse, like moving a piano for instance, it's so crucial to make sure the folks you entrust to such an item really and truly know what they're doing. This is not the time to find out the guys you hired with a pick-up, a few straps and a whole lotta confidence, actually have no idea what they're doing and clearly, have never done this type of move before. For all the bulk and heft of a piano, they're quite delicate and intricate instruments, so moving them with proper technique and equipment is imperative. When Auburn Moving & Storage steps on the scene, they're coming to you with a whole lot more than a truck. They come with experience, knowledge, the proper straps and equipment it takes to move your Baby Grand or old-timey upright.
Pianos aren't the only specialty move we're equipped to handle. Here's a short list of the more common specialty moves our professionals have routinely tackled:
Pianos & Organs
Wine Cellars
Fine Art & Antiques
Auto Transport Services
Household Appliances
'Specialty moves' isn't an industry term for "the big stuff", it's reserved for those items that require extra attention and care. For those belongings that are rare, delicate, valuable, or any other kind of treasures you've collected, Auburn Moving & Storage can ensure its safety with our specialized shipping crates. It's a perfect option specifically for any kind of fine art or antiques.
Finding the best quality specialty mover in Lincoln isn't difficult, you've already found us!
Lincoln Storage Services
There's been a lot of talk so far about shipping, down-sizing, crating… it's a lot to take in. Thinking about all the boxes and furniture you've got to go through can be overwhelming. Get some of it out of sight and out of mind with Auburn Moving & Storage storage solutions.
Using a storage unit come in handy in a lot of situations, and it's not always moving related. Maybe you're about to begin finishing your basement, or laying down new flooring, instead of dispersing everything throughout your home adding to clutter and frustration of home renovation, call Auburn Moving & Storage. We'll come pick up whatever you need to store and thanks to our short and long term storing options, you can leave it with us for as long or as short need.
There's no cause for concern when you've got a storage unit with Auburn Moving & Storage. Why's that? Well, our facility is under 24/7 security and our storage solution units are climate controlled, meaning your stored belongings aren't going to be tampered with or effect by outside elements. There's nothing worse than having a friend keep your things in their basement, only to find when you pick it up they're covered in mildew, or that their basement flooded or their cat found it's way into all of your boxes. Those unpredictable wildcard scenarios just don't to happen with us.
Lincoln Packing Services
One of the first steps in moving is the one most people seem to dread: Packing. You can't simply toss everything into bags and boxes, cross your fingers and hope everything will magically be all in one piece on the other end. Well, you could, but the odds of success aren't really in your favor.
On the other hand, packing is a difficult task to hand off to friends, family or anyone you've managed to rope into helping. Packing can be a very delicate and tedious task. It's also a whole lot more personal than almost any other part of the move. All your possessions being clumsily handled and jammed into boxes by people who, yes care about you, but don't necessarily treasure these things as much as you do. Overall, it can feel like being stuck between a rock and a hard place. So what are your options? Bags, boxes and a wish or call the professionals at Auburn Moving & Storage, and dialing is the only finger you'll have to lift.
At Auburn Moving & Storage we do care about you and each and every one of your belongings. Our professionals come prepared with the right packing supplies, boxes, tape, cushioning materials and everything else your packing project requires. And they're professionals, so you know they're going to treat everything with respect and care. We know how much value, sentimental or otherwise, your belongings can hold. That's why it's important to have the right people for the right job, and our experts at Auburn Moving & Storage are certainly the right folks to handle your packing services in Lincoln.
Then again, you might be the type of person who prefers to do the packing on your own. In that case, Auburn Moving & Storage can still help you. Chances are you're going to need some supplies, those old boxes in basement might not be up to the task of holding stacks of books, your dining set, or even your collection of novelty thimbles. No sweat. We've got everything you're going to need, and probably some packing materials you didn't even think about. Contact us for our "standard" and "custom" pricing sheets for your packing materials.
Contact the professional Lincoln movers at Auburn Moving & Storage (916) 786-8683
If you read all of that, we're impressed. And we hope you are too. As you might imagine at this point, there isn't much Auburn Moving & Storage can't do. You should also know that we're fully insured as required by the CA Public Utilities Commission, just as an added peace of mind while we handle your move.
We're here for you and any and all of your moving services in Lincoln. Let's get started together, get a free moving quote by calling us at (916) 786-8683 or sending us an online request.
View our guide on moving to Placer County now.
Error connecting, check your Review Stream settings